Frequently Asked Questions
How do I set-up my CoolCabana?
Thanks for asking! We love to make sure all CoolCabanas are looking perfect on the beach.
On the inside of your CoolCabana bag, you will find instructions to set up your CoolCabana. The most important thing is to ensure that there is tension across the CoolCabana, that means the columns must be taut. As the beach is an uneven surface, sometimes you may need to lift or bury the sand pockets a few centimetres.
For more information checkout our instructions here: https://coolcabanas.com.au/pages/coolcabanas-instructions
Can one person set-up a CoolCabana?
Yes! This was a key goal of our original design and has only gotten easier with each iteration.
We typically recommend a Large for families or groups of four and above. A medium is ideal for a group of two. It is important to note that whilst the large is only 10cm longer when packed up, it provides 45% more shade when open.
Medium opens up to 2m x 2m, is 1.8m tall, and folds down to just 97cm.
Large opens up to 2.4m x 2.4m, is 1.8m tall, and folds down to 107cm.
Are CoolCabanas UV Protective?
All styles of CoolCabanas are 50+ UPF Protective. We have been independently tested by TUV SUD International Testing.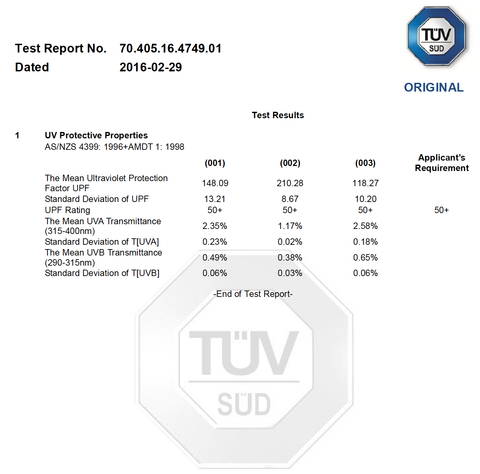 How long does shipping take?
CoolCabanas typically ship to Australian metro locations within 2-5 business days. For more information see our Shipping Page.
Can I get a discount code?
Hmmmm... that would be nice! We pride ourselves on offering a great product at a fair price. When you buy a CoolCabana you are supporting an Australian owned and run business.
We typically run one sale per year that is available to the public, and will offer rewards and discounts to the CoolCabana Club a few times a year. Want to join the club? Sign up here
Yes we do, and great gift idea 😊
You can purchase them here: https://coolcabanas.com.au/collections/all/products/gift-card?variant=12705344651308
When will I receive my order?
Typically, orders ship from Brisbane on the same or next business day. However, due to high demand over Australia Day week your order may not ship until 1-4 days after it has been placed.
After this it is typically delivered in 1-5 business days for the East Coast of Australia, and 4-7 days for the West Coast or remote locations.
You will receive an email notification or text message with tracking information, notifying you when your order has been shipped.
Our warehouse team takes a much deserved break on weekends and public holidays, so orders placed on those days will ship the next business day.
Can I change my order after I've placed it?
Our team moves quickly to your order shipped out ASAP. If you have just placed the order then please shoot us an email via the contact form and be sure to select 'Change a recent order'.
Can I change my shipping address?
Returns, Warranty and Exchanges
Yes! Unused Coolcabanas can be returned within 14 days for a full refund. In these instances the buyer is responsible for shipping costs to and from our warehouse and we must receive a tracking number for returned items. Upon receipt we'll check the condition of your CoolCabana, and if it is unused we will refund the original item cost less any shipping costs.
Please send us an email (hello@coolcabanas.com) or a message on Facebook and we will get you sorted!
How do I return an order?
What is your warranty policy?
All products purchased through our website have a 1 year warranty! Please send us an email (hello@coolcabanas.com) and be sure to include your order number and photos of your CoolCabana.